Archives
Wednesday 26th February 2014 - Les Classiques de Villars
Come to see a special concert for children and adults in La grande salle d'Ollon at 16h00.
With "L'Orchestre La Camerata Russe, Andrei Kroujkov, direction, and Nadège Berger, conteuse."
The entrance is free. At the end of the show, they will make a collection to support the Association Handiconcept.
---
January 2014 - The new Tandem'flex are here !
Thanks to a new suspension system and a shock absorbers, the Tandem'flex give more comfort and pleasure to disabled people.
Come to try it in Villars, we are open 7/7 days !
See you soon on the ski slopes !
The Association Handiconcept team.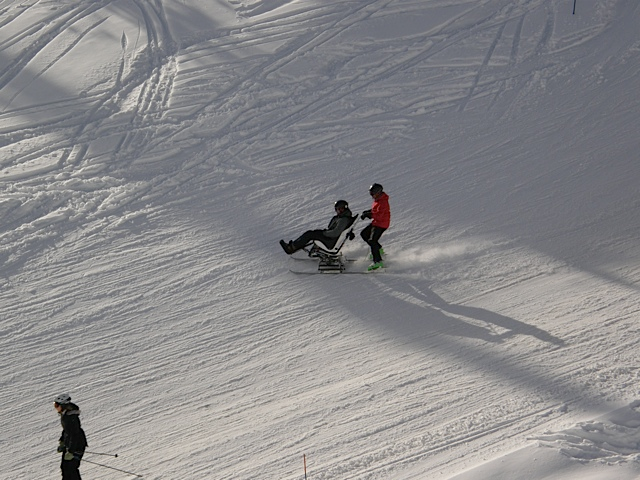 ---
22nd September 2013 - Stand to show the Association Handiconcept to the "Triathlon de la différence" in Ollon
Thanks to Rico, Claude-Alain and Sandy for their presence during this great and sunny day at the Triathlon. A big "well done" to Delphine and her team for the run.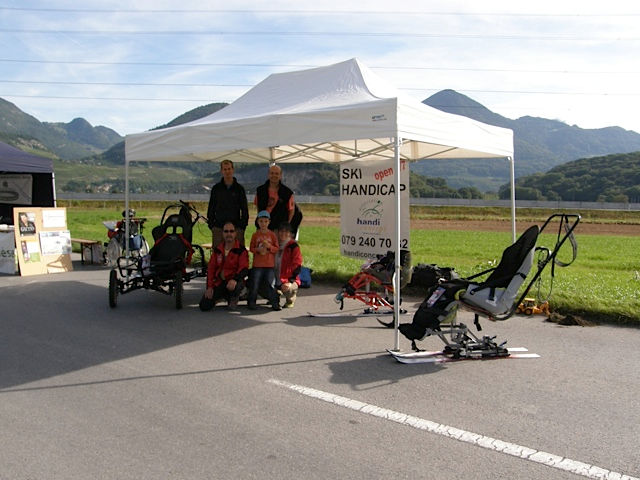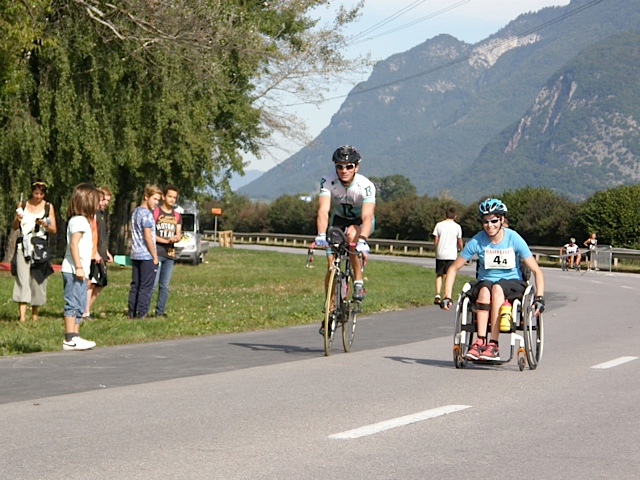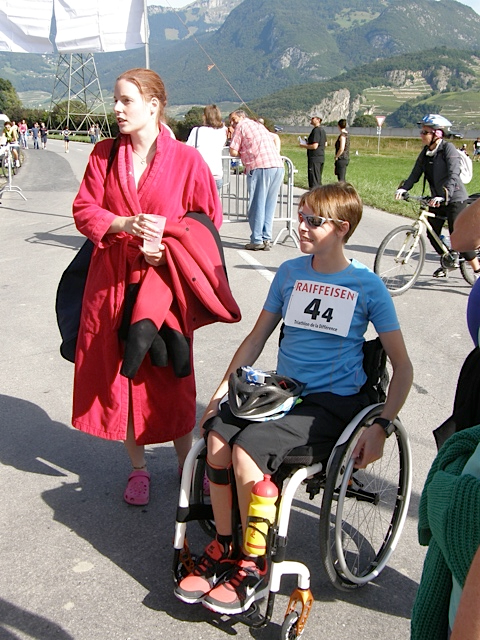 ---
1st June 2013 - Stand to show the Association Handiconcept for l'ASRIM
Thanks to Cindy and Greg for their presence during the ASRIM day.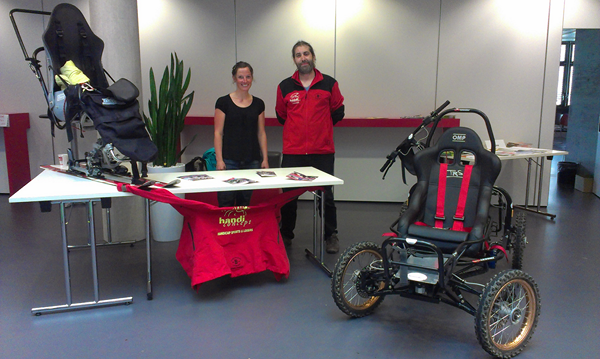 ---
1st of June 2013 - Fisherman's Friends StrongmanRun in favour of disabled people
15 womens made a crazy Run in Engelberg to support the Association Handiconcept.
The aim is to buy a new "Tandemflex'".
Thanks to all of them for their courage.
---
17th March 2013 - Dualski Challenge at the Col de La Croix
Thanks to Association Handiconcept, Aiglon College, Foyer Handicap La Chaux-de-Fonds, Siir realized a dream in piloted dualski.
Thank you Dominique, Chris, Claire-Lise and Claude-Alain
---
17th February 2013 - Les Classiques de VillarsThanks to the organisation of the "Classiques de Villars" for their support with the tombola during this musical evening.

Un grand merci à l'école Alpine Internationale Pré Fleuri à Villars-sur-Ollon, pour le généreux chèque de CHF 3'000.- remis suite à la soirée de soutien du 18 mars 2011.